UFS Programmer-U15
Ultra thin, fast and stable!
Debut support UFS4.0,low-power CPU, ensuring high-speed read and write for a long time! UFS Nand reading,writing,capacity expansion and repair!
Leading technology and excellent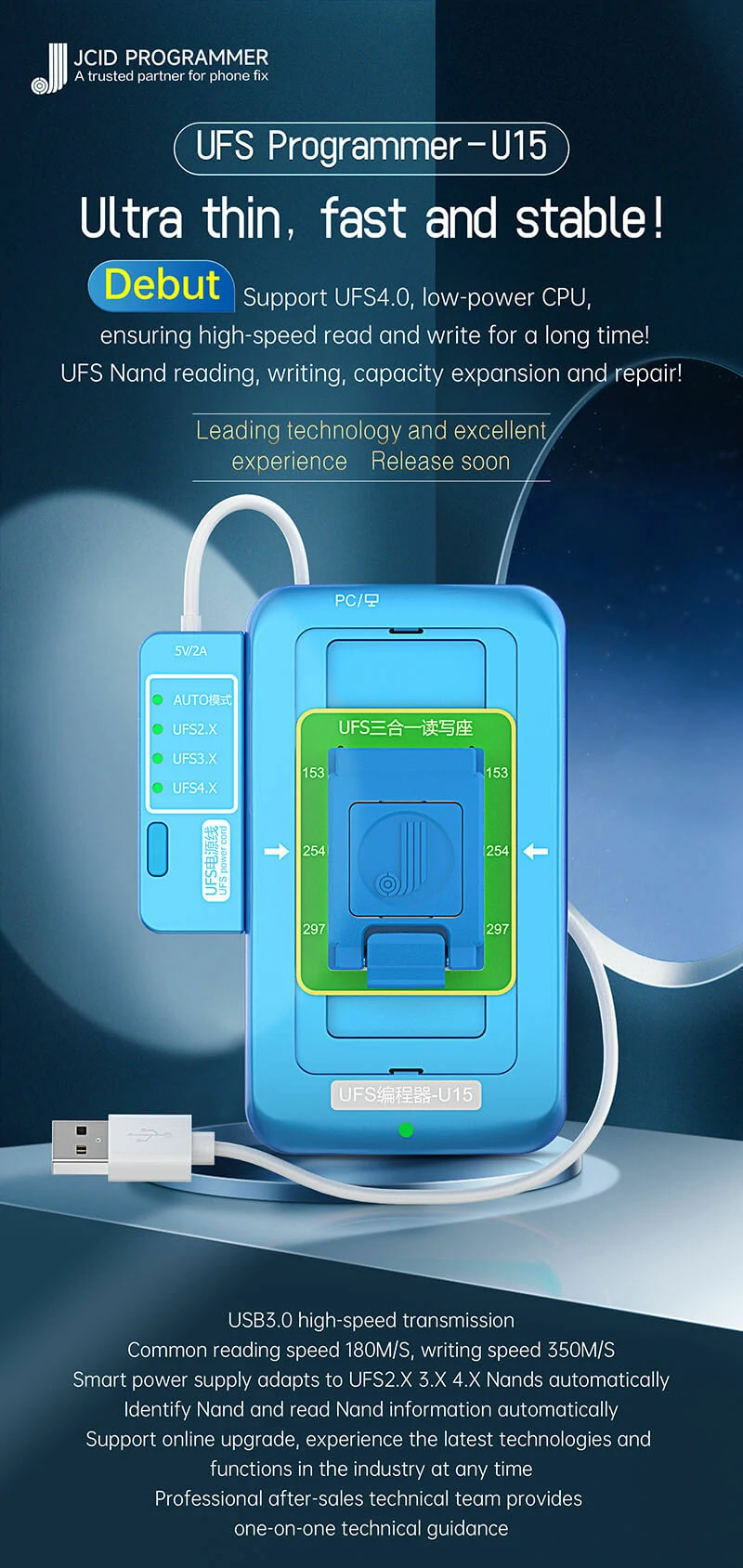 USB3.0 high-speed transmission
Common reading speed 180M/S, writing speed 350M/S
Smart power supply adapts to UFS2.X 3.X 4.X Nands automatically
Identify Nand and read Nand information automatically
Support online upgrade, experience the latest technologies and functions in the industry at any time
Professional after-sales technical team provides one-on-one technical guidance
JCID UFS programmer U15 will be available for sale in the near future!
Stay tuned!
JCID PROGRAMMER - A trusted partner for phone fix!