[ Refresh Unbind ] function, [Unbind] Without Limitation
No restrictions on systems, models or countries
Upgrade JCID Repair platform,everyone is able to unbind!
Open JCID Repair (Latest version V1.2.01.61)
Scan the QR code for operation video
Important note:
The mobile phone will enter recovery mode after unbinding, and it's needed to flash with a flash software before entering the system. Users can select to flash by protecting data, but the data is possible to lose, please backup ID or the important data in advance!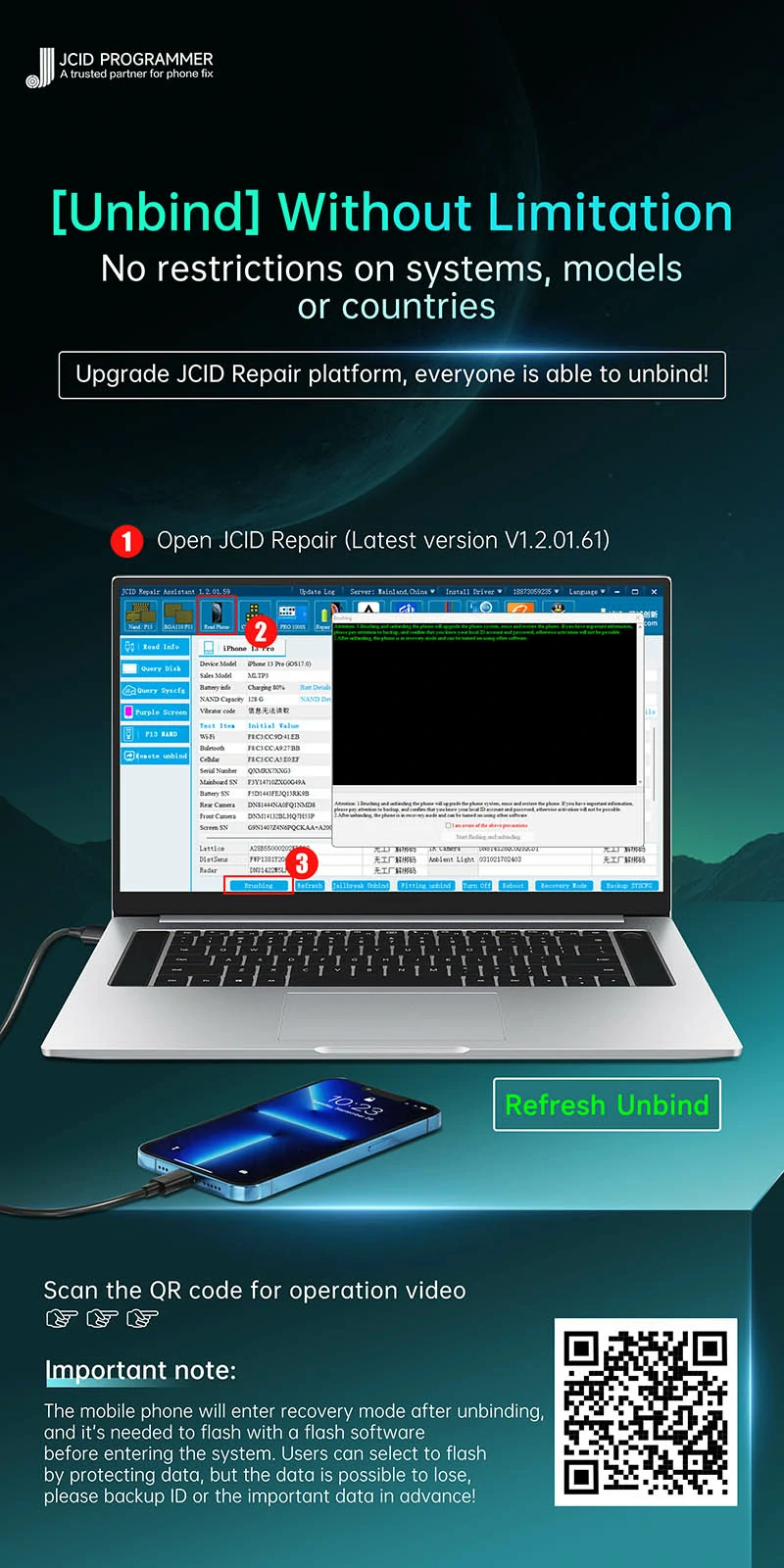 Download JCID Repair platform on www.jcprogrammer.com