JCID debut the rear camera repair solution!
Handle with unmatched camera code and i4tools bypass problems of iPhone X-11 series
Fix pop-up window problems of 12 series after changing rear camera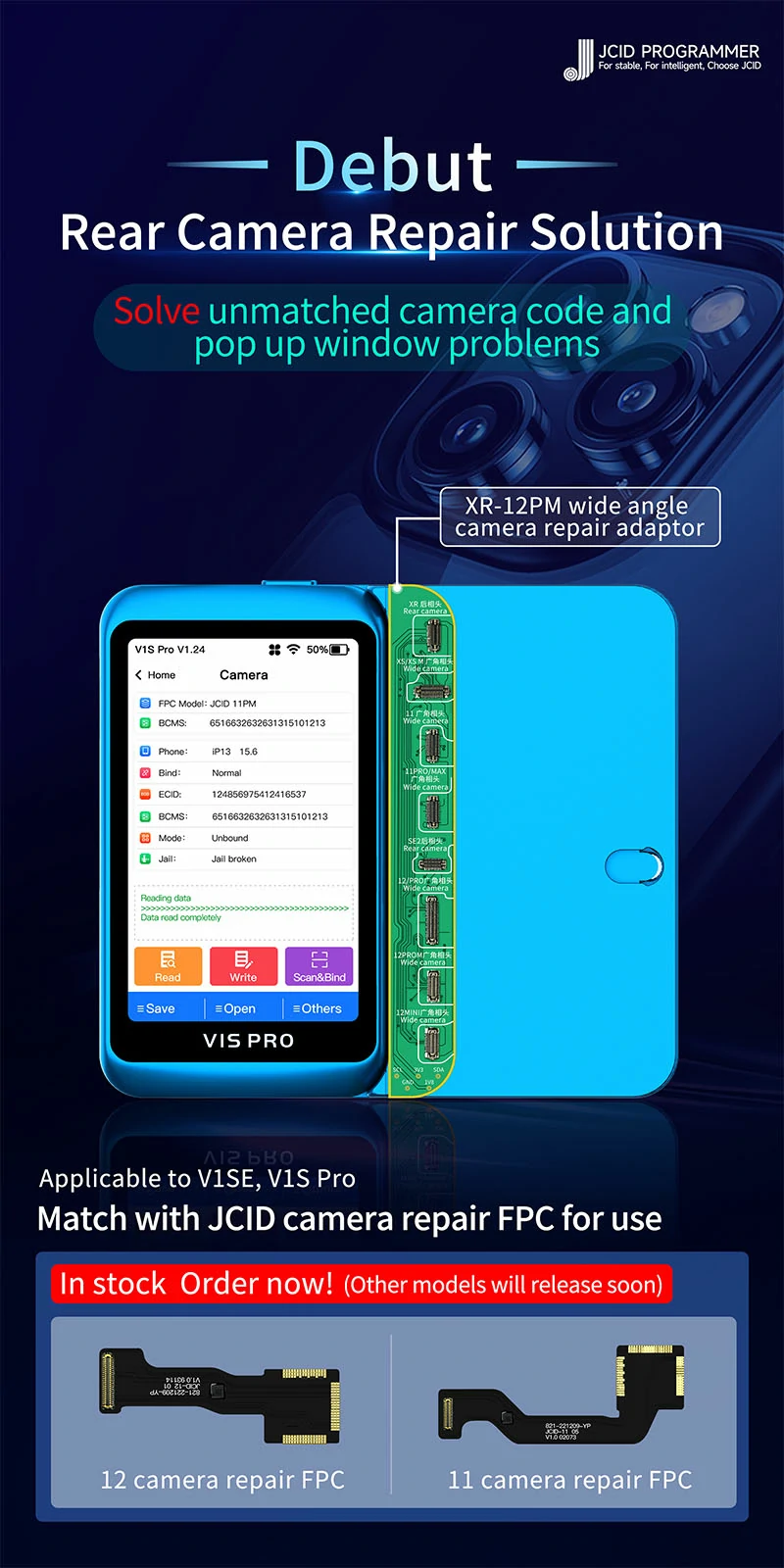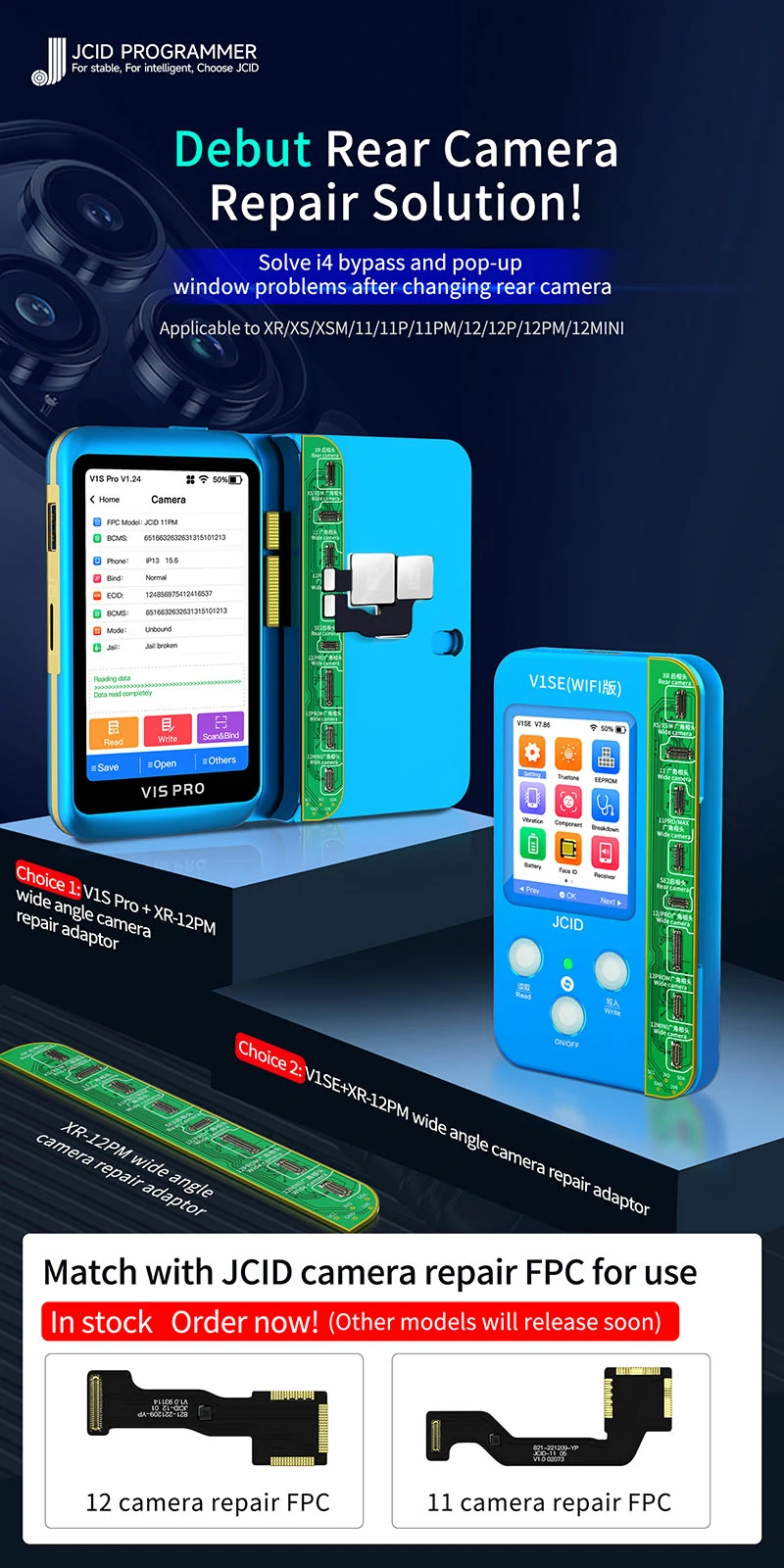 Applicable to XR/X/XS/XSM/11/11P/11PM/12/12P/12PM/12MINI
Unbind to obtain the factory encrypted data of the camera , match with JCID camera repair FPC for use, and write data through V1SE/V1S Pro + XR-12PM wide angle camera repair adaptor.
If the original camera can read encrypted data, write it directly into the JCID Programmer camera repair FPC;
If the original camera is damaged and the encrypted data unable to be read, just scan the code to unbind and then record with cloud burning;
If you don't have the original camera, jailbreak or unbind the hard drive, and then record with cloud burning!
JCID strive to provide the best repair solution for users! The business covers the maintenance and repair of smart phones, such as nand expansion, screen data repair, true sound/vibration/touch/brightness repair, battery data repair, fingerprint data and facial recognition, etc.